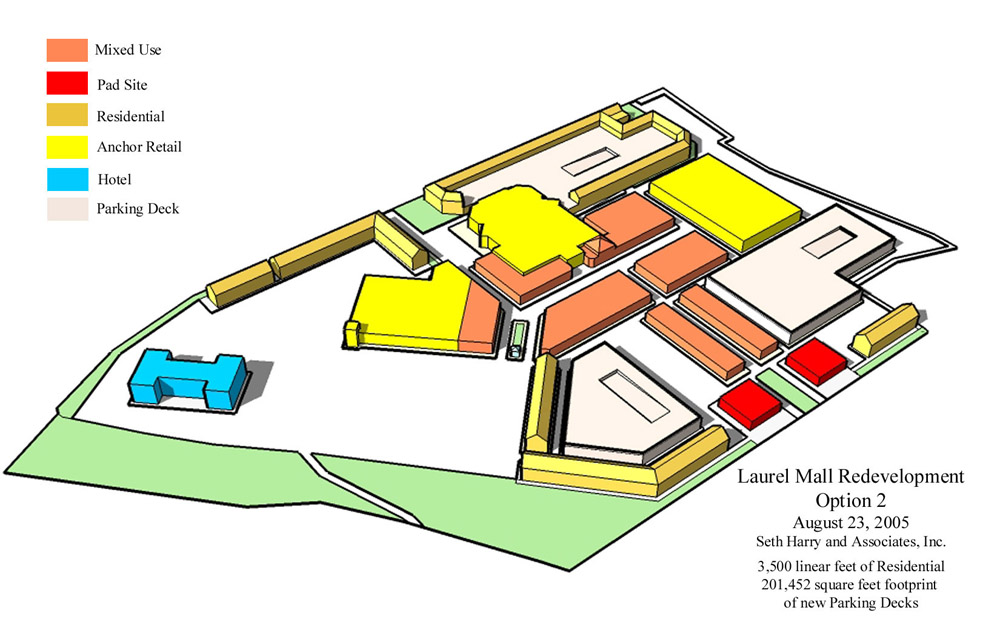 Architecture student and local blogger Dan sent me a link to
his story
about an very interesting concept for redeveloping the Laurel Mall.
This drawing shows a Bowie-like Open Town Center. It comes from a Woodbine, Maryland based,
Seth Harry and Associates
, an urban planning firm.
The drawing carries a 2005 date. I have no idea if the concept is now... or if it ever was being seriously considered. It's a very interesting concept nonetheless.