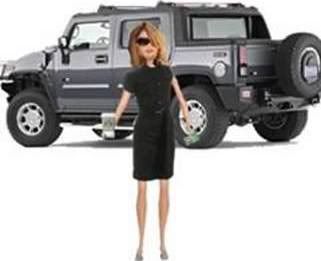 The
Just-Up-The-Pike blog
has a hilarious story about the "designer" Barbie Dolls that Mattel is selling. The new dolls have a regional flavor. So Just-Up-The-Pike offers his take on
Montgomery County themed Barbie Dolls
.
Of course this is all in jest ...but I just couldn't stop thinking about the West Laurel Barbie, the OldTown Laurel Barbie, the Savage Barbie, the Developer Barbie, the Fire Department Barbie, the Rescue Squad Barbie and the Beltsville Barbie.
The Laurel Connections
comments section
is now open for business for your Designer Barbie Doll ideas.